Welcome to a sporting 'first', a rarity in a pandemic-ravaged world. Fitting, then, that this is about an age-old format.
Test cricket, forever in existential crisis in a post-T20 landscape, will for the first time in its 144-year history get a 'world' title attached to it when India play New Zealand in the World Test Championship Final in Southampton.
Never, not even in 1912 when England, South Africa and Australia played the first ever Test 'championship,' the Triangular Tournament, has a 'world' title hinged on a five-day game.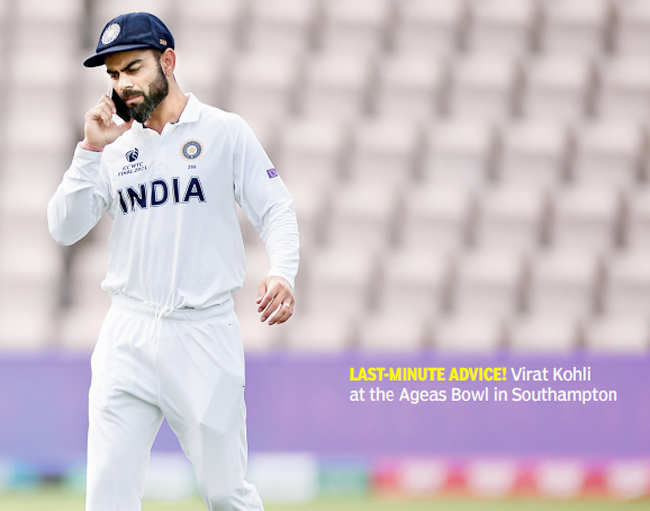 The importance of this cannot be overstated. The road to the Ageas Bowl has been long and tortuous. Originating as a germ of an idea in 2009 and repeatedly given the cold shoulder by broadcasters, this one-off final follows two complete cancellations and a controversial late tweak in the two-year points cycle.
Somehow, the two most fitting contenders have emerged. New Zealand and India are like chalk and cheese in terms of their style of play, cricketing bank balance and respective populations. What is common is the manner in which they have embraced distinctive identities to forge winning outfits, both under talismanic captains who share a rare camaraderie.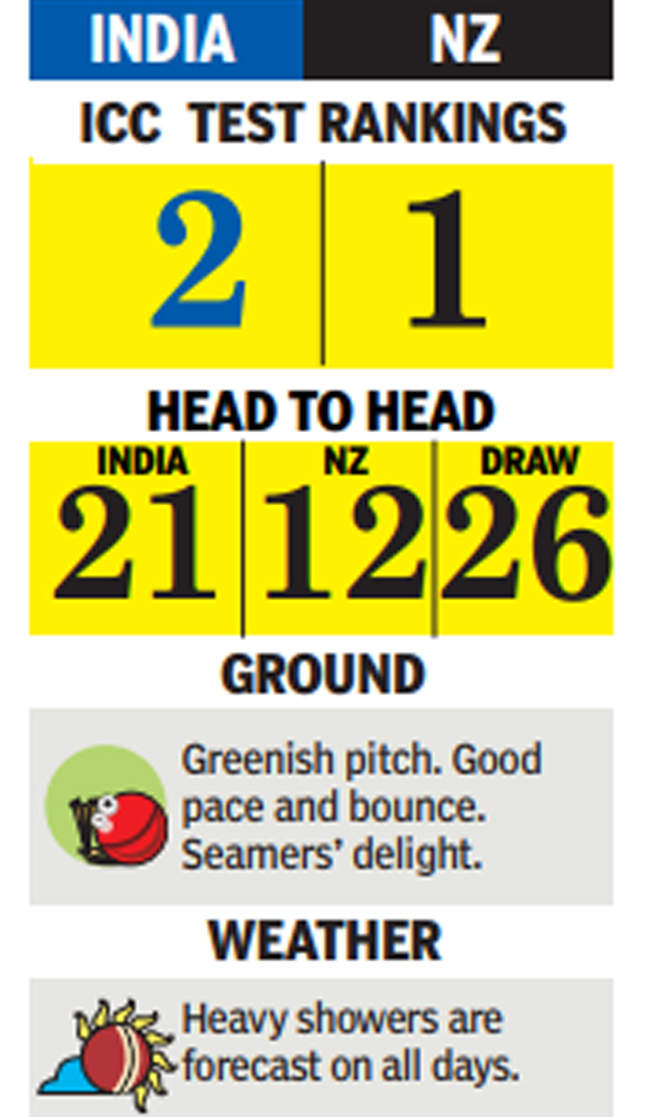 New Zealand love to play the approachable nice guys, punching above their weight with disciplined percentage cricket. The Indians are in-your-face, more expressive, playing an unapologetically exciting brand of the game. Their electric, pace-fuelled march up the Test ranks has been brilliant to watch.
Except this isn't your typical DavidGoliath contest. NZ, usually the dark horses, are favourites. They are world No.1 and have just beaten England in a Test. They boast a formidable recent record in ICC events. The venue too is a neutral English pitch certain to aid swing bowling, a very Kiwi speciality.
"Both have their own brand of cricket. Both are keen to win," NZ skipper Kane Williamson said, typically playing down his team's chances. "Tags like 'favorites' come and go but we're much more realistic. We know India are incredibly strong."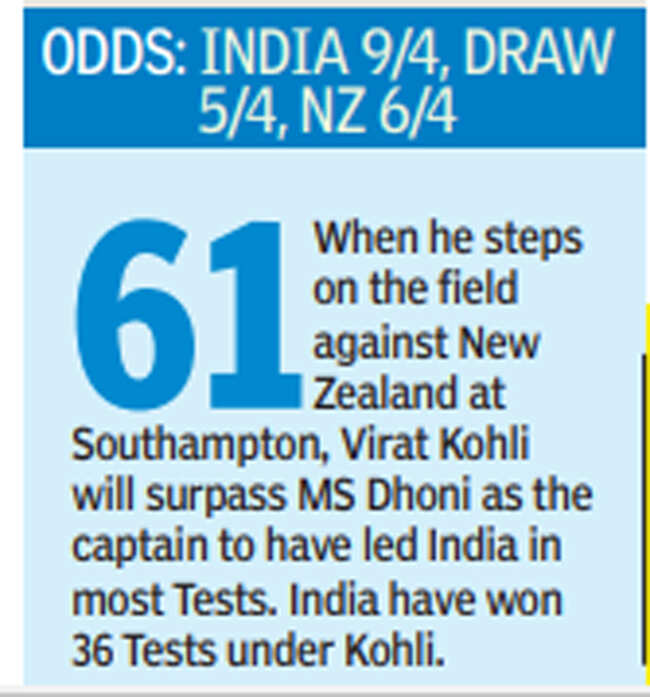 The ever-intense Kohli said, "For us, it's not about fun and games in a low-voltage environment. We do play a certain brand of cricket. It's a huge Test. We'll play the same brand that got us here."
The weather, though, is a worry and with rain forecast on all six days (including the reserve day), expect a stop-start game. There is real fear of the first WTC Final ending up a damp squib.
While NZ's presence is a nod to the robust smaller Test nations, it is India's performance which is vital to the format's relevance. The One-day World Cup has been staged since 1975 but it was not until 1983, when Kapil's Devils upset the applecart, that Indians embraced the format and ushered in a golden age for ODIs. Similarly, India's World T20 triumph in 2007 unleashed the IPL and the T20 age.

It will be naïve to expect an India win here to bring about a Test revolution. The cricketing world is moving inexorably towards shorter formats. The WTC won't arrest that, but a successful start will give the niche format context and a world event for Test specialists to feature in.
"We saw a lot of exciting matches and sporting declarations as teams chased the final WTC spot," Williamson said. "It's the right step. If you can afford to go for the points, you will," said Kohli.
This game can help showcase the best of the format's charmingly complex narrative. Now if only that old bugbear of cricket, the English summer rain, allows a full game.