Australians living with a disability
say they are facing "degrading" treatment at airports, with reports of people being forced to use garbage lifts, being carried on flights by loved ones or suffering injuries from falls.
Writer Zoe Simmons has called for a total overhaul of the way people with disabilities are treated at airports following a series of "appalling" and "inhumane" incidents.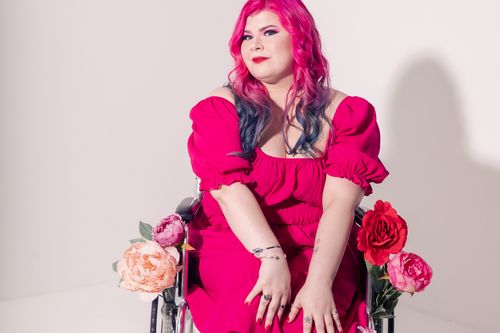 Qantas agreed to compensate Simmons for the brake damage, which put her at risk of injury, after initially telling her it was "minor" and she would not be reimbursed.
The airline apologized when 9news.com.au reached out, but Simmons said enough is enough and the problem spreads far beyond one incident involving a single airline.
"It's terribly frustrating," Simmons told 9news.com.au.
"Being disabled and having limited energy makes everything so much more difficult.
"But what infuriates me the most is that these kinds of incidents are huge problems that affect so many people and we don't talk about them."
From Denied Flights to Rejected Toilet Visits: 'Inhumane' Airport Accounts
Serena Ovens is the CEO of the Physical Disability Council of NSW (PDCN) and said Simmons is right.
She has heard of "easily hundreds" of similar reports of "degrading" treatment at airports, leading people with disabilities to simply avoid air travel altogether, meaning they are "missing out on experiences they might as well be having".
"Virtually every wheelchair user I know – and those are significant numbers – can tell you about their incredibly varied airport experiences," Ovens told 9news.com.au.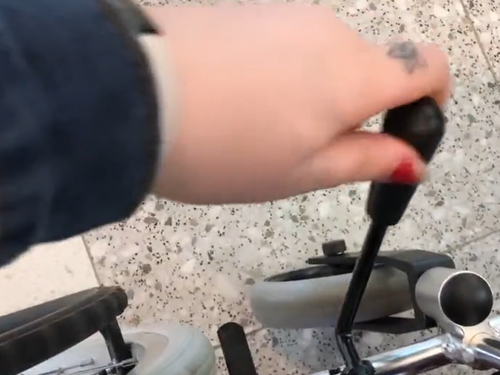 "Airlines, airports and airport services are very bad.
"In fact, we would say one of the poorest areas of disability integration that we deal with in all areas of life."
The problem is not unique to Australia, where Simmons reports shocking and dangerous incidents that people in her community have come forward with.
"This is a global problem with airlines around the world," she said.
"One of my friends was on a flight and ended up with a concussion after falling out of an aisle seat (a small wheelchair used to transfer passengers to seats on airplanes).
"I have another friend who was stranded abroad for days without his wheelchair, and another had to be transported in a 'garbage lift' after a flight because no lifts were available."
A woman also approached Simmons after she had to carry her husband on and off a plane because the airport had no ramps.
"This is clearly very dangerous," said Sydney's advocate.
"It's not okay and we deserve better."
Airports can be a trigger for many people with different types of disabilities, given the challenges some face when checking in, going through security, and getting on or off a plane.
But Ovens said wheelchair users have a particularly hard time.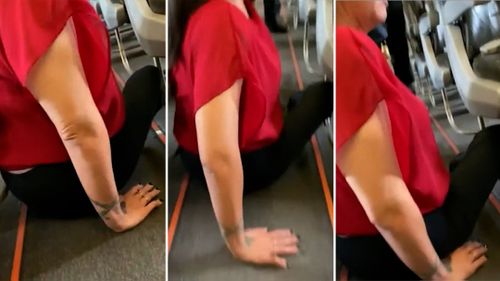 Seats are damaged by airlines, some are forced to use seats that are not suitable for their needs and others have been refused at the last minute due to "overcrowding", explains Ovens.
"People are told after arriving at the airport that there are already too many wheelchair users on the plane, so they can't fly," said Ovens.
In one case, a person participating in an international sporting event was sent away on the day because they were told there were too many power wheelchairs on board.
"They wouldn't allow it — it's completely ridiculous because they would have known well in advance what numbers to expect," Ovens said.
"We've had people who needed to go to the toilet and couldn't get help from the airline stewards, so they were told to wait.
"It's inhumane and deeply humiliating for them to deal with."
Jetstar later apologized, saying the incident was a result of "a miscommunication".
Days earlier, journalist Tracey Spicer was trapped outside Sydney airport when both the driver of her rental car and Virgin Australia staff refused to push her wheelchair inside.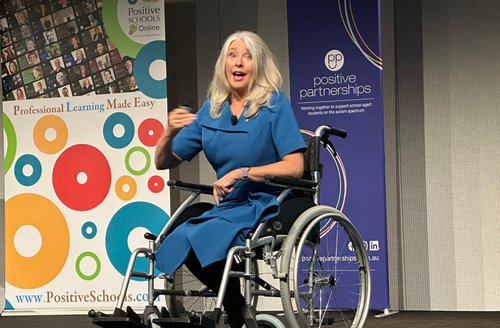 "The Virgin Australia staff member has confirmed they are not supposed to leave the terminal – and drivers are not allowed to drive people in – so what can we do?" Spicer wrote on Twitter.
Simmons had a similar incident and had to carry her luggage on her lap.
"The thing is, people don't always have the energy to fight — because it takes a lot of energy," she said.
"The trolls say I'm just looking for attention.
"What I'd say to them is yes, actually I'm seeking attention — for a very important cause."
'There must be stricter regulations'
The PDCN works with people with physical disabilities and advocates for long-term changes to "remove barriers and address discriminatory practices".
Ovens has argued that now is the time for change, citing a complicated process for those affected to face their individual struggles.
"There needs to be much stricter and much clearer regulation on what Australian airlines have to do for people with disabilities," she said.
"The public transport rules should include airlines, but they seem to be exempt."
She said the only way people with disabilities can solve their problems is through the Human Rights Commission.
"They are looking at reconciliation, but there are no strict guidelines."
Leading Australian airlines Qantas, Jetstar and Virgin Australia were approached about their procedures to support the travel of people with disabilities.
All said their processes are regularly reviewed in consultation with disability organizations.
"We welcome thousands of passengers who require specific assistance on board our aircraft each year," said a Qantas spokesperson.
"We have a dedicated team working with these passengers and we are always looking for ways to ensure everyone has a smooth and comfortable journey with us."
Jetstar said its "top priority is to provide a safe, comfortable and affordable travel experience to all our customers, including those who require specific assistance."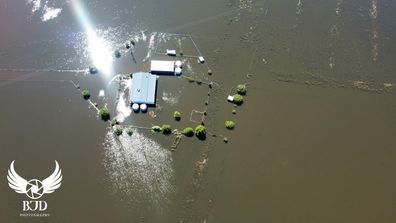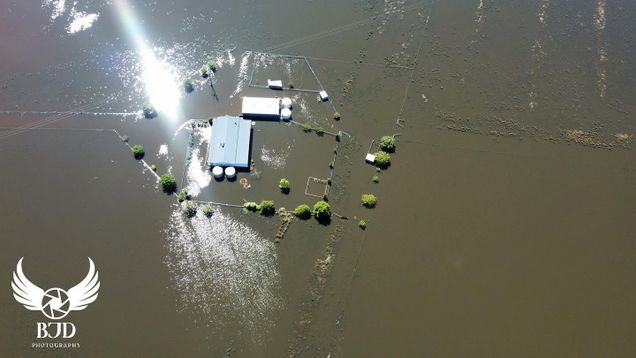 Incredible aerial photos show the extent of Condobolin's flooding
Virgin Australia said it has a dedicated team to support people with disabilities through airports.