A gaming PC has been built in the perfect likeness of a Minecraft magma block, complete with custom changing lights and a hidden Strider.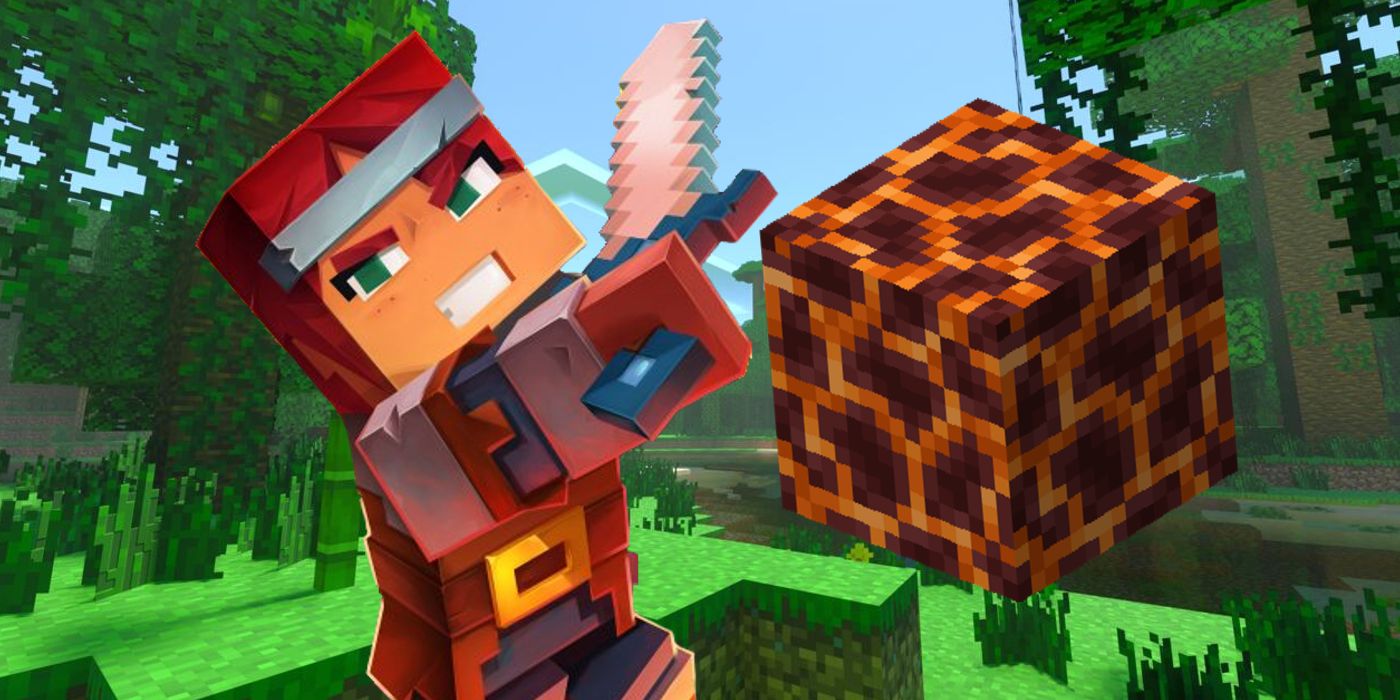 A fan's new custom gaming PC is not only powerful, but also a perfect replication of a magma block from Minecraft. Minecraft is so well known that many have never played the game, but can still recognize its blocky appearance. The hundreds of cubes and items made up of smaller cubes give Minecraft a distinctive look that has inspired artists of all kinds for years.
As Minecraft is a game where players can build just about anything they want with enough blocks and redstone. It's no surprise that the creativity it inspires reaches great heights both inside and outside the game. Players are always pushing the boundaries of what is possible within Minecraft, while other fans have created numerous drawings, videos and songs in addition to other works of art. Fans often inspire ingenuity and are always finding new ways to impress other creators with their work, like this one Minecraft Redstone circuit fan build, which recreated the game's crimson source in real life.
Related: Minecraft Skins: How Hard Is It To Make Your Own Skins?
Created by DaKrazyKid, who specializes in building custom RBG content, the block PC has over 400 LED lights to make it glow like the magma blocks. The LED lights, courtesy of SignalRBG, can also change color and style effects, from neon colors to "gradient snakes," and Matrix flashing green. There is an opening on one side of the PC's panels for a peek inside, revealing not only the lights and motherboard, but also a figure of a Strider standing on a pool of "lava" aka more lights . All this is contained within a series of textured panels modeled after the magma block, found in Minecraft's Nether biome. One drawback that DaKrazyKid did admit is that the block shape makes it "not optimalfor airflow, which means the block PC itself can get quite hot. While some might see that as a flaw in the design, others might see it as a more accurate representation of a real magma block.
A PC is made into a perfect replica of a Minecraft Magma block
The PC's design is a perfect replica, from the attention to detail on the exterior panels to the warm orange glow of the LED lights. The inside of the Strider is a cute touch, made even better when it sits on a piece of LED lava. However, as mentioned earlier, the lights on this block can be whatever the user wants. It is entirely up to the user to keep it orange and magma-like as they can use the keyboard to change the mood to their own mood Minecraft stories and adventures in the open world.
This awe-inspiring build from DaKrazyKid is impressive when it comes to both design and craftsmanship. Whoever is going to use this PC will undoubtedly be prepared for a truly special one Minecraft adventure.
Source: DaKrazyKid/Reddit