mAri Kishigawa's family has been in the tourism industry for decades. In the remote Pacific country of Palau, on an even more remote archipelago, Mari runs the 11-room Carp Island Resort, a 30km boat ride from Koror, Palau's commercial hub.
But under the canopy of palm trees, fringed by crystal clear water, Mari reconsiders her future.
"Had I had financing, I would have turned my business into residential rental rather than a tourism business."
The Covid-19 pandemic and the rising cost of living have battered her business.
"Despite the border being open, we are still struggling to get customers. Our resort uses a generator for electricity, so even without customers I still need money to buy diesel and to get a speedboat to the island every week – for food, diesel, petrol."
Prior to 2020, Palau welcomed an average of 118,000 visitors per year, with tourism being the main contributor to the economy. This year, however, fewer than 10,000 visitors came, according to the Ministry of Finance.
It's a repeating pattern in Asia and the Pacific, where governments have struggled to reverse the steep decline in visitor numbers caused by the pandemic. Hopes are high that tourists will return during the holiday season, but concerns about the cost of living and China's strict zero-Covid policy threaten to derail progress.
Visitors are slowly returning
International arrivals and occupancy rates at hotels across the region are still well below pre-pandemic levels, despite European hotspots such as France and Greece receiving large numbers of visitors during the northern hemisphere summer.
The tourism industry has been hampered in some countries by Covid-19 restrictions that have only been lifted in recent months.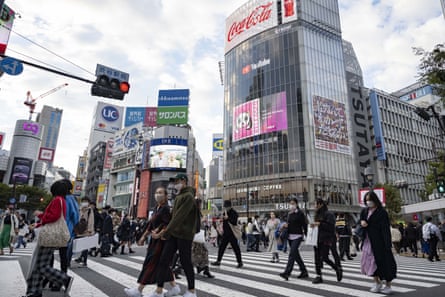 The Japanese government aims to attract 5 trillion yen ($34.5 billion) in annual tourism spending after restoring visa-free travel to dozens of countries in October. However, analysts predict that spending by foreign visitors will reach just 2.1 trillion yen ($14 billion) by 2023 and will not exceed pre-Covid levels until 2025.
Even in countries that lifted Covid-19 restrictions early, visitor numbers are still well below all-time levels.
Thailand began reopening its borders in November 2021, with hopes of attracting 15 million visitors by 2022. It has since revised those figures downward: the number of tourists arriving this year is expected to be closer to 10 million, compared to almost 40 million visitors in 2019.
The Indonesian island of Bali is one of the world's most popular tourist destinations, but visitor numbers are still much lower than before the pandemic. In August 2022, 276,000 foreign tourists arrived in Bali; that's compared to 606,000 in the same month in 2019.
Figures like these are at odds with some European destinations where trade boomed again during the northern hemisphere summer. In July and August of this year, the occupancy rate of French hotels even exceeded the level of the same month in 2019.
Monthly visitor arrivals in Australia are still about a million shy of their pre-pandemic peak, but as the weather in the southern hemisphere warms, Margy Osmond, CEO of Tourism and Transport Forum Australia, is looking forward to a busier 2023.
"Our region has certainly taken longer to recover than Europe in terms of international tourism. We have had stricter travel restrictions for longer than in the northern hemisphere."
"Another big factor in the recovery is restrictions on travel to China, which has historically been an important source market for many destinations in Asia and Australia. However, we must continue to take advantage of other markets, such as India, to fill that gap in the meantime."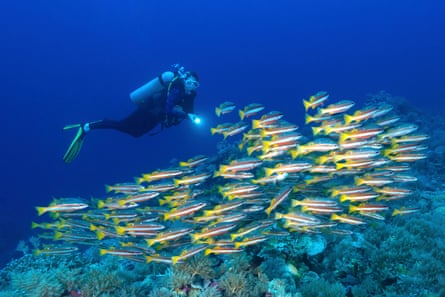 Pacific countries charge the fees
In Palau, the drop in visitor numbers from China is devastating. In 2019, Chinese travelers made up about a third of all visitor arrivals. Only 57 Chinese have arrived this year. With health officials in China recently announcing that they would "unwaveringly" adhere to the zero-Covid policy – making international travel nearly impossible – the outlook for Palau's tourism sector remains bleak.
Ron Leidich, founder and manager of kayak tour operator Paddling Palau, is blunt in his assessment: "The market in mainland China no longer exists.
"The Taiwanese market will start to trickle down later this month, filtering out the Japanese in small numbers. So I think if we look holistically at… Palau's tourism market, it will still be a slow, gradual recovery."
However, Ron is able to find some blue sky among the clouds. While Covid-19 hurt the local tourism industry, it was a major win for the environment.
"I've been here for three decades and I've never seen a vibrant Palau environment like I see it now," he says. "But as a tour operator it was a real kick in the butt financially."