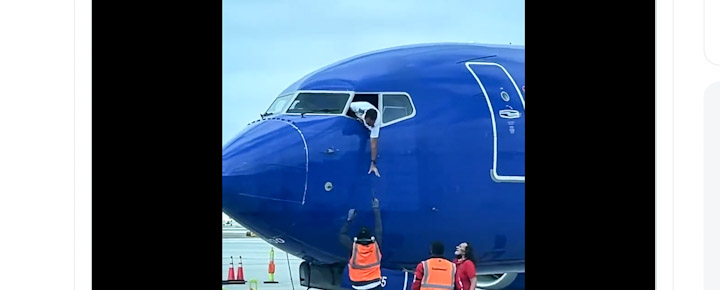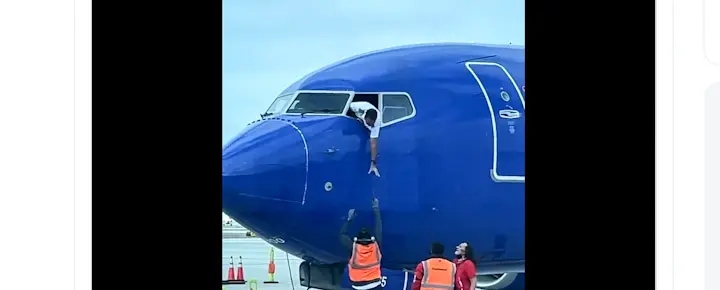 In a Hawaii travel industry desperately trying to recover from Covid, you can expect the unexpected, especially when it comes to marketing. And so it was again. We're not sure if this plane was headed to Honolulu or somewhere else. But the video below was posted to Southwest's Twitter, which shared an incident at Long Beach Airport yesterday. The airline's baggage handlers and the plane's pilot have reunited a passenger with their lost cell phone.
Southwest tweeted: "When our @LGBairport staff noticed a customer's phone left in a gate area after a flight that had already boarded and was pushed back from the gate, they didn't hesitate. #World Kindness Day"
Yesterday happened to be World Kindness Day.
That celebration is new to us, even though it is the 25th anniversary of the World Kindness Movement. We don't know if this random act of kindness from Southwest was a publicity stunt or something they could do every day of the year. It shows how far airlines will go these days to go the extra mile to help you, get publicity, or both.
Have you lost your mobile phone at the airport?
Somehow in this situation the phone was found by someone at the airport and then led to the already moving plane. At that moment you see the cockpit window open and the platform agents and the pilot work together to get the phone on the plane and return it to its owner.
Once the pilot released the brake, the aircraft would be considered "departed" by DOT, so a short delay in handing the phone over to the pilot would not have affected on-time performance.
Are planes still being held for people or things?
In recent comments, some of you have described when flights were held due to late passenger arrivals. On the other hand, editor Jeff reports that he had arrived at the already closed gate with the jetway still in place, but was not allowed to board when his connecting flight arrived late.
So it was unusual to help the passenger in this situation. And the fact that it was caught on video, well…
Reactions to the World Kindness Day incident.
There are quite a few comments, including:
"A SW pilot went to get my son's water bottle he left at the gate."
"I wish they had done that for me. As soon as I got on the plane for A boarding, I knew I had left."
"Huh. And here I am in the wheelchair assistant at HOU watching a supervisor and an employee argue to get me to the gate while other people who came after me have been taken. I've never felt such discrimination."
"Southwest is very good at helping with your lost cell phone. They helped me get mine back after turning on the alert. They reopened the gate door and brought it to me! I love Southwest Airlines!"
"Once I lost my phone on an @SouthwestAir flight (I locked it behind the tray). A flight attendant who had helped me look for it called my husband's phone when they landed at the next airport and then returned my phone to me. She wouldn't let me pay for the postage."
"This story is so old!"
"Another kindness would be to negotiate in good faith with 8 of your employee groups! Where are the proposed rates for paying pilots?"
Add your comment here.
"When our employees joined @LGBairport noticed a customer's phone was left in a gate area after a flight that had already boarded and was pushed back from the gate, they didn't hesitate." #World Kindness Day pic.twitter.com/cf3gJy8Nmy

— Southwest Airlines (@SouthwestAir) November 13, 2022
Disclosure: We receive a small commission on purchases made through some links on Beat of Hawaii. These links cost you nothing and generate revenue necessary to provide our website to you. Mahalo! Privacy Policy and Disclosures.